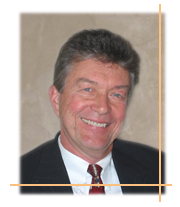 Senior Partner
Mike Costello
Mr. Michael Costello is an international attorney with a successful record of enabling companies to achieve their commercial objectives in Europe, Asia and the Americas in a cost effective and compliant manner. Mr. Costello is a coordinator in the Center for International Studies and an adjunct faculty member in the International Business Program in the College of Business Administration at the University of Missouri- St. Louis. He has lectured in the undergraduate and graduate business programs at Washington University, Lindenwood University, Webster University and the University of Michigan at Ann Arbor. He also serves as faculty in Executive training programs at Accenture. He is a founding partner in Agreeco, LLC, an international business consulting group, as well as a commercial arbitrator with the American Arbitration Association.
Mr. Costello has been international counsel for companies such as Monsanto Company and Ralston Purina Company. He was general counsel and corporate secretary for Agribrands International, Inc, a $1.4 billion NYSE listed spin-off of the international agri-animal feed business of the Ralston Purina Company which was acquired by Cargill, Inc. He has been an associate of the Thompson & Coburn (then Mitchell) law firm in St. Louis and Nordic Law Consultants in Brussels, Belgium.
Mr. Costello received a Masters of International and Comparative Law, cum laude, from the Vrije Universeit in Brussels, Belgium, a Juris Doctorate, cum laude, from St. Louis University School of Law and a Bachelor of Arts Degree from the University of Missouri, Columbia, Missouri.
Mr. Costello is an adviser to The Blessing Basket Project, an internationally oriented not-for-profit, and a US Soccer Federation and Missouri high school soccer official. He is married with two teenagers. He has studied Chinese, has some awareness of Dutch, is modestly conversant in French and is currently studying Arabic at UMSL.