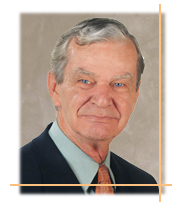 Partner
Manoel Varella
Mr. Manoel Varella is a diversified top executive with experiences spanning more than five decades in four countries, speaking 3 languages.
Mr. Varella contributed to the success of Ralston Purina - Brazil for 26 years, starting his career as a Production Trainer, and moving into positions of plant manager, divisional general manager, regional director, and business development director, purchasing director and Managing Director for Agribrands International in Philippines.
His responsibilities included strategic business decisions in diversified areas, including purchasing, marketing and sales, production, financing, budgeting, business development, client services, and long term planning.
After retiring from Ralston Purina, Mr. Varella worked as an independent consultant for Ralston Purina, Agribrands International, and Land O' Lakes.
Mr. Varella reorganized and improved operations of 4 Land O' Lakes plants, and recognized a profit after 1 year, following 9 previous years of losses. He further assisted with cleaning, improving and successfully selling 4 Land O' Lakes plants in Europe.
Colleagues of Mr. Varella have described him as focused, productive, and trustworthy. He earned the respect of both supervisors and subordinates, and is viewed as a prompt, energetic, results-oriented executive, with excellent people skills - able to train and motivate.
He lives in S. Paulo, Brazil, with his wife Anna Maria.